B. Ed. (Bachelor Of Education)
This course is affiliated to MDU Rohtak approved by NCTE Jaipur,  Government of India. In India, Bachelor of Education (B.Ed.) is a course offered for those interested in pursuing a career in teaching. The B.Ed. the degree is mandatory for teaching in higher primary schools and high schools.
It also includes inbuilt field-based units of study and projects along with theoretical inputs from an interdisciplinary perspective. The special structured curriculum will be offered on Techno Skills IT skills Performing Arts Visual Arts and Physical Education. Functional English paper is taught to enhance the communication skills of the learners. The programme help students engage in educational issues of national and international importance and develop a conceptual understanding of the role of the teacher in this culturally diverse scenario. It offers comprehensive coverage of themes and rigorous field engagement with the child school and community. The programme prepares you for educational leadership roles. The programme has been started with a vision to impart in-depth knowledge of teacher education and prepare qualitative future teachers for nation-building.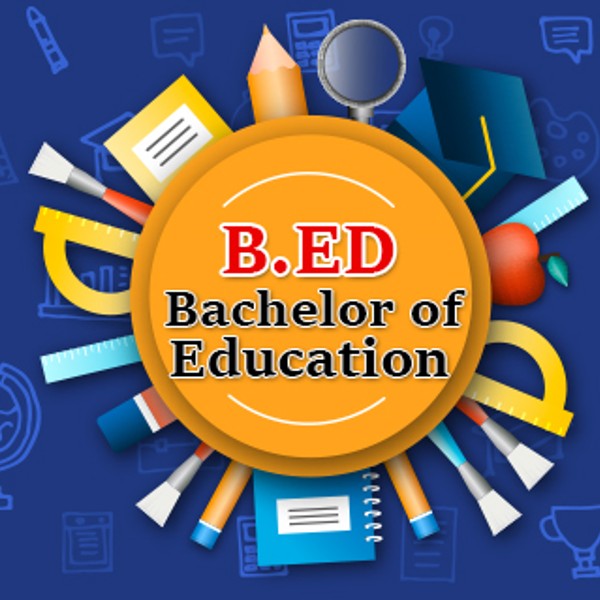 Graduate with minimum 50% ( B.E./B.Tech. 55 %,SC/ST pass) marks.
A Bachelor of Education (B.Ed.) is an undergraduate professional degree that prepares students for work as a teacher in schools, though in some countries additional work must be done in order for the student to be fully qualified to teach.
Computer Lab
Art and Craft Lab
Language Lab
ICT Resource Center
Physical Resource Centre
Curriculum Lab
B.Ed. students can pursue a Master in Education (M.Ed.) in Indian Universities. National Council for Teacher Education is a statutory body that regulates courses in teaching in India.
Trained Graduate Teacher (TGT)
Post Graduate Teacher (PGT)
Education Researcher
Content Developer
Administrator
Subject Matter Expert
Tutor
E-learning faculty
Career Counsellor
Activist
Research Fellows